Citrand - the new lemon beaded hand gel from Evans vanodine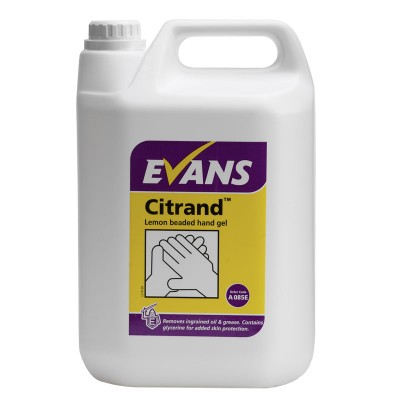 Evans Vanodine are discontinuing Vanagel and are replacing it with a lemon beaded hand gel called Citrand.
Ideal for use in garages, engineering workshops, warehouses, builders yards, construction sites and all general industry. Citrand removes medium to heavy oil, grease, grime and everyday soiling quickly and easily.
Use with a 30ml pelican pump as an economical and hygienic way of dispensing the hand gel. Alternatively, it can also be used through an appropriate refillable wall dispenser with a special nozzle.
Latest News / Press Release Archive
Proud to be associated with