MIP healthcare is recognized and defined as a leader in innovation and dedication to customers' needs. Providing a broad range of products and services to the healthcare industry.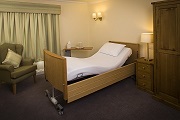 Bedding
MIP's patented Smart Sheet is a knitted sheet with multi-directional stretch which, unlike conventional woven sheets, means that this one sheet will fit the vast majority of healthcare mattresses, ranging from standard profiling beds to beds with dynamic airflow/pressure reduction mattresses.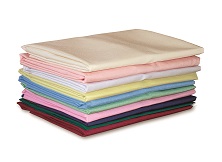 MIP's Polyester/Cotton blend sheets have been designed to allow easy processing whilst remaining durable. Most bedding is available in a range of colours.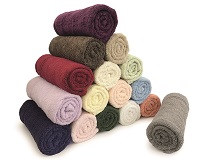 Towels
Evolution towels are specially designed to help reduce laundering costs. The unique cotton rich construction has been developed to alleviate snagging and minimise shrinkage. Evolution towels are exceptionally durable as well as luxurious. With proven quicker drying times, Evolution towels help to lower carbon emissions and reduce laundering costs. Each towel is exceptionally colourfast and can be thermally disinfected with confidence.
Proud to be associated with