Evans Air & Fabric Freshner Wild Berry (12 x 400ml)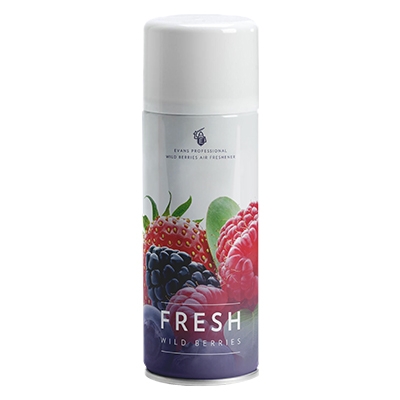 Stock Code:
EAFTOB
Pack Size
12
Product Information
High quality aerosol air freshener with an extremely long lasting perfume. Overcomes malodours & freshens your living & work area. Can be used on fabrics. Contains no CFCs. Suitable wherever the atmosphere is in need of refreshing. Use in offices, hotels, washrooms etc.
Customers who bought this also were interested in..