Evans Citrus Foam Soap (5lt)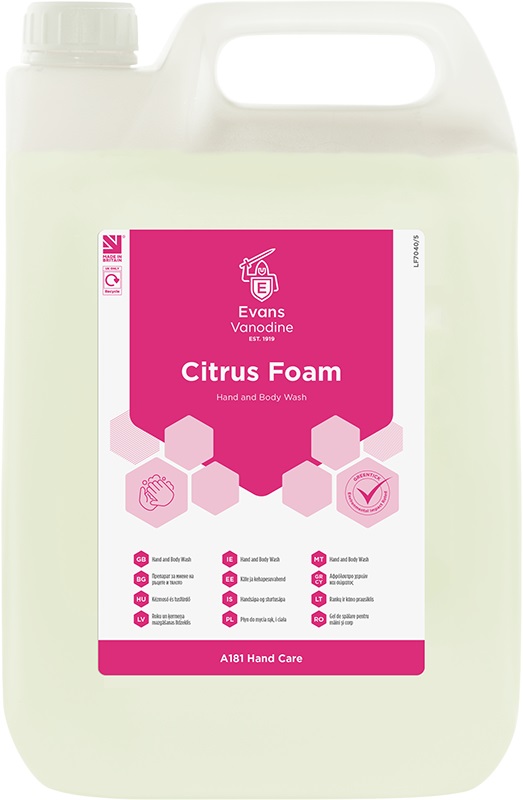 Product Information
Evans Citrus Foam Soap Hand / Body Wash is a luxury hand & body wash which generates an instant soft silky foam to provide a thorough cleansing action. Contains an invigorating perfume to refresh the hands & body along with moisturising properties to help protect the skin against dryness. For use in conjunction with Evans Foam Dispenser.

- Very cost effective.
- Longer time inbetween refilling dispensers.
- More than twice the washes than conventional liquid soap
- Attractive modern citrus fragrance.
- Added glycerine to help protect skin.
- Ideal choice for prestigious washrooms.

Stock Code:
ECFS
Pack Size
5ltr
Customers who bought this also were interested in..