Catalogue
Evans-Easy-Shine-Floor-Polish-5lt
Evans Easy Shine Floor Polish (5lt)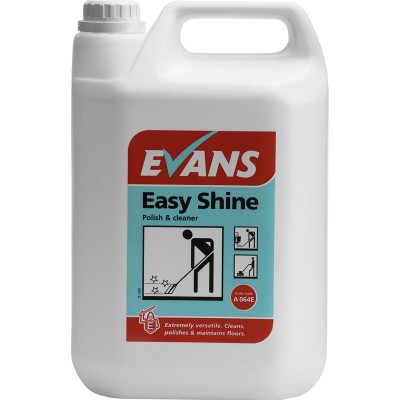 Stock Code:
EESH
Pack Size
5ltr
Product Information
Evans Easy Shine Floor Polish is a multi-use floorcare product designed to provide excellent results when time is of a premium. Suitable for use as a cleaner, polish & a floor maintainer on most floors including vinyl, rubber, asphalt, marble, terrazzo & sealed surfaces.
Easy Shine is an extremely versatile floorcare treatment which is quick and easy to use and ideal in a non-mechanical maintenance system.
Will clean & leave a high gloss in one operation - its also suitable for spray cleaning floors providing a slip resistant, high gloss finish.