Catalogue
Evans-Enhance-Floor-Polish-5lt
Evans Enhance Floor Polish (5lt)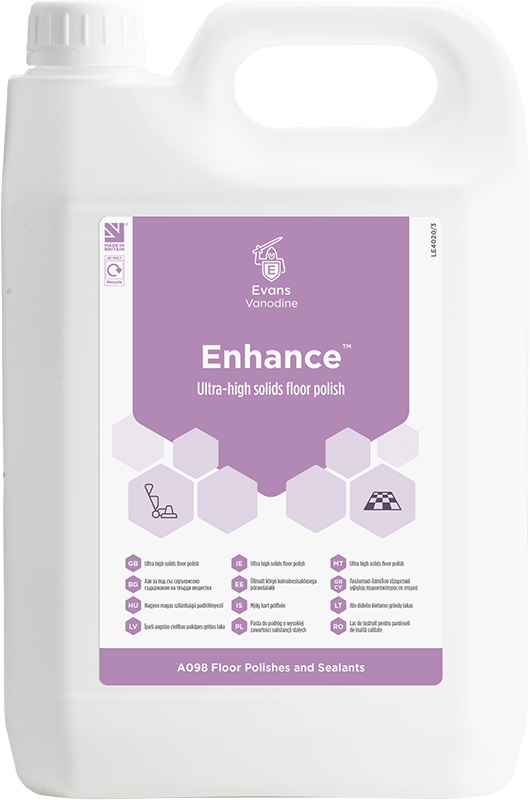 Stock Code:
EENFP
Pack Size
5ltr
Product Information
Evans Enhance Floor Polish is a metallised floor polish for prestigious floors.

Dries to an extra durable, brilliant wet look finish. Suitable for most floors including vinyl, rubber, asphalt, marble, terrazzo & sealed surfaces.

Ultra high formulation for extra floor protection . Excellent levelling properties for smoother application . Slip resistant finish for a safer working environment . Extremely scuff resistant to make it easier to clean & maintain . Responds to high & ultra high speed burnishing . Ideal for very heavy traffic areas .

Coverage per 5lt 400/500 sq. metres for 1 coat. Use undiluted.