Catalogue
Evans-Pink-Pearl-Soap-Pump-6x500ml
Evans Pink Pearl Soap Pump (6x500ml)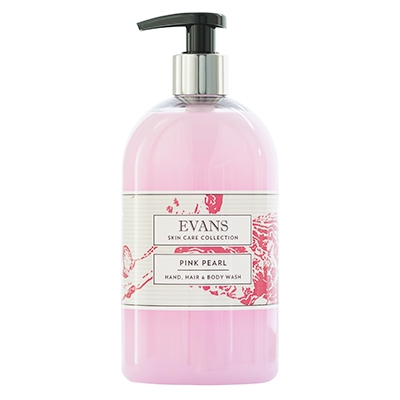 Stock Code:
EPPS500
Pack Size
6
Product Information
Evans Pink Pearl Hand Soap is without doubt our biggest selling soap.

This luxurious hand, body wash & hair shampoo has a refreshing fragrance and is ideal for use in washrooms & shower areas.

also available in 5lt bottles for maximum economy

- Luxurious, creamy lather
- Thorough cleansing action
- Contains moisturiser to protect skin
- Attractive pearl liquid with a refreshing fragrance

Customers who bought this also were interested in..