Catalogue
Evans-Search-Fabric-Conditioner-5lt
Evans Search Fabric Conditioner (5lt)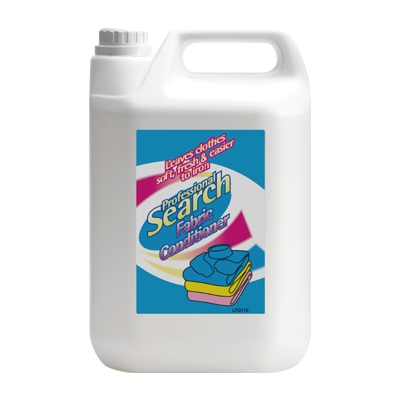 Stock Code:
ESFC
Pack Size
5ltr
Product Information
Evans Search Fabric Conditioner softens, reconditions and freshens fabrics with a long lasting spring fresh scent.

Reduces static in synthetics and leaves cotton and poly cotton less creased and easier to iron.
Suitable for all automatic and on-premise laundry machines or for washing by hand.

Reduces static cling in synthetic material.

Packed in easy to dispense bottle, with side handle, wide pouring neck & 100ml measuring cap.