Catalogue
Result-Laundry-Detergent-20L-LD1
Result Laundry Detergent 20L (LD1)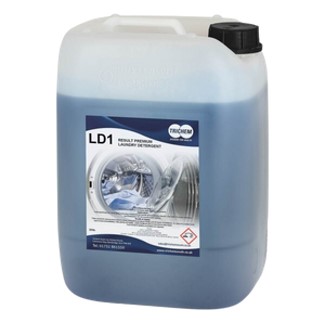 Stock Code:
LAUNDET220
Pack Size
20L
Product Information
A heavy duty laundry liquid detergent with a pleasant perfume. Quality results on all greases and fats including heavy soiling.

Use with Trichem dispensing equipment for a metered amount, which eliminates waste.

Available in 10lt and 20lt containers.
Customers who bought this also were interested in..