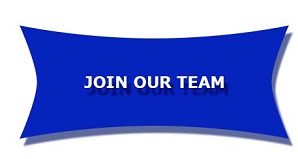 Do you have the "Likeability" Factor? The gift of the gab?
Are you able to listen and understand customer's needs?
We are looking for highly motivated Sales People and we are looking to fill a number of roles.
Customer Relationship Manager
We are seeking a new customer relationship manager working mostly in Hampshire and Dorset.
The role involves maintaining and developing our business relationship with existing customers, enhancing and improving our quality of service and customer satisfaction. You must also be able to develop new business, to respond to and follow up sales enquiries in a professional and business like manner and must have good numeracy, literacy and IT skills.
Experience within our sector is certainly not essential, the successful candidate will be smart, bright and energetic with excellent customer service skills that have been developed managing customer expectations and identifying new business markets communicating courteously with customers by telephone, email, letter and face-to-face.
A generous package will be offered to the right candidate including a generous basic circa £20,000+ p.a., car or car allowance, quarterly on target bonus and an uncapped end of year sales bonus. This is a permanent full time position working Monday – Friday with 20 days holiday per year + bank holidays.
New Starter
We are looking for an enthusiastic Sales Executive, someone at the starting point of their career with a determination to learn.
Our ideal candidate will be:
Ambitious
Keen to learn
Able to listen
Good communicator
Team player
Friendly & Approachable
If you would like a chance to join our team, please get in touch. It may be that you are just the right person for us.
Experienced Sales Staff
First Stop Supplies has been providing an extensive range of catering, cleaning and hygiene products to private and public sector companies since 1991. We are now looking for experienced sales staff to join our growing team.
We are looking for experienced, customer focused sales staff to join our growing team. The ideal candidate:
Must have sales experience and knowledge in selling catering disposables and hygiene products to a variety of industries
Self-motivated, reliable & proactive
Able to demonstrate clear and confident communication with customers and colleagues.
Positive with a 'can do' attitude
Able to set up appointments at a senior level with potential customers and develop opportunities
Team player
Able to listen to customer's requirements
If you are someone who has experience of sales within our industry; and who most importantly has the skills above, please get in touch.
How to Apply
If you think you may be the person we are looking for, please contact us by sending your CV and a covering letter to kevin@firststopsupplies.co.uk