Chef's call for ban on polystyrene in London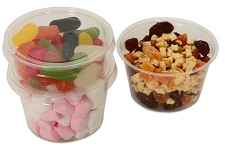 Concerns over the environmental damage and health implications of polystyrene has led to a group of chefs to request a total ban on polystyrene packaging in the capital. With London's recycling performance lower than many areas of the UK, and consumers now demanding a more environmentally friendly solution to packaging, it is more important than ever to offer food packaging that is 100% biodegradable.
Biopac use eco-friendly alternatives to unsustainable materials so that packaging can be composted alongside food waste, which breaks down completely in less than 12 weeks.
Sugarcane plates and boxes are made using a variety of renewable, natural plant fibres which are moulded into a range of plates and bowls. All the products in this range can be domestically composted or recycled through waste paper channels. Perfectly suited to mobile caterers serving hot and cold food.
To see some of the environmentally friendly packaging solutions we offer please click here.
For further information on Biopac click here
To read the full article from The Caterer please click here