New Peppermint Scent for Spray & Wipe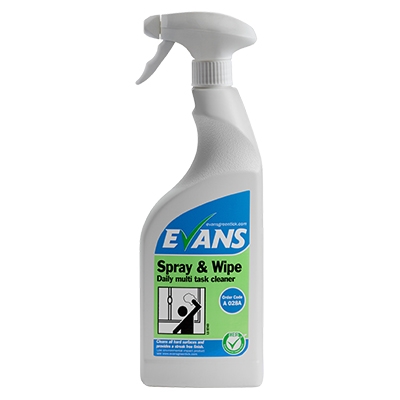 Evans Vanodine have added a fresh, clean peppermint fragrance to their daily multi-purpose cleaner.
Spray & Wipe quickly and effciently removes soil to leave a clean, sparkling & streak free finish.
The perfect choice for cleaning interior hard surfaces.
• Ideal for use with microfibrecloths.
• Suitable for glass, mirrors, laminate, monitors, veneer, plastic, paintwork & many other interior surfaces.
• For use in front of house, offices & reception areas.
For more information click here
To see the info sheet click here
For Safety Data please click here