Are you prepared for the Aussie flu?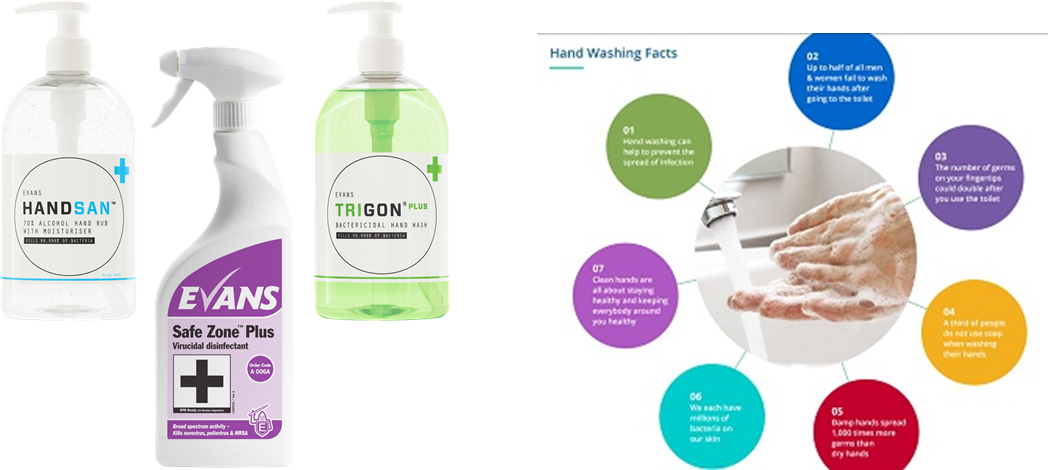 It's that time of year again and with the Aussie Flu hitting the headlines, have you done everything you can to help prevent it?
Here's what we keep in our Flu Response Kit:
The virucidal disinfectant from Evans Vanodine. Kills Norovirus, Influenza, MRSA & C. diff. Passes EN 14476 & EN 1276.
An unperfumed, bactericidal hand wash that kills 99.999% of bacteria. Contains moisturising ingredients and is ideal for frequent hand washing.
A quick acting and highly effective alcohol based virucidal hand sanitiser. Passes EN 14476 with 1 minute contact time, effective against enveloped viruses. Passes EN 1276. Quickly evaporates without residue and has added moisturiser to protect skin.
If you have missed the chance for prevention, then we also stock tissues, med bowls, mask and other PPE.
Hand hygiene is an important part of preventing the spread of viruses. If soap and water aren't available then using a suitable hand sanitiser will assist with reducing the spread of germs. With a constant flow of visitors and staff in places such as nursing homes and healthcare facilities, preventing the spread of germs is essential in the battle against illnesses such as norovirus and influenza.
For a guide on the best way to use hand sanitiser please click here
For the Evans Vanodine hand care guide click here
Latest News / Press Release Archive
Proud to be associated with