First Stop AV Fogger- Effective against Covid-19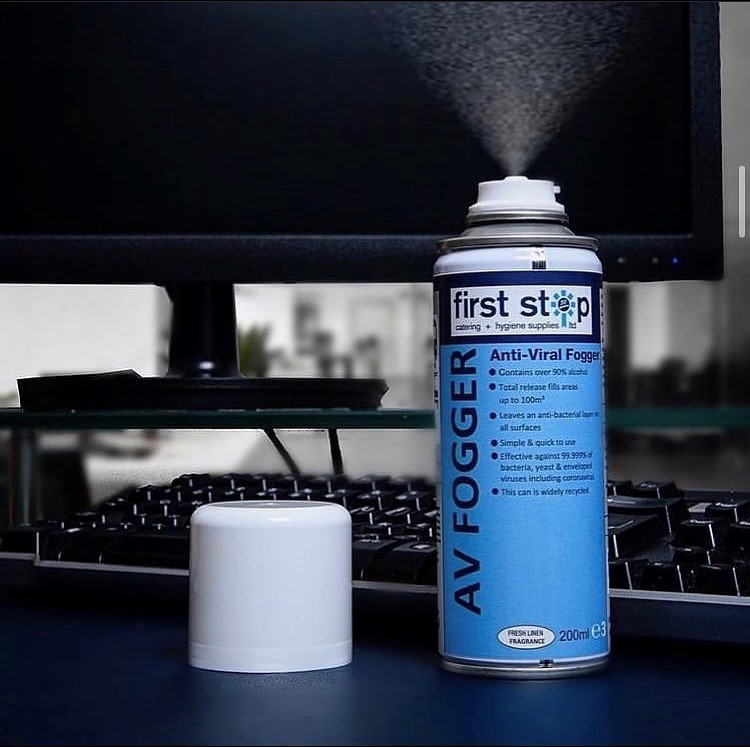 First Stop AV Fogger
Sanitise medical areas, offices, public transport, gyms, classrooms and hotel rooms quickly and efficiently.
Within 15 minutes, all surfaces will have an anti-bacterial layer and will be sanitised. First Stop's AV fogger is effective against 99.999% of bacteria, yeast and enveloped viruses including coronavirus.
Please register to receive your free sample or for further details contact the office on 01202 827666.