Catalogue
Abena-Abri-Flex-Pants-M1-Medium-Plus-41083
Abena Abri Flex Pants (M1) Medium Plus (41083)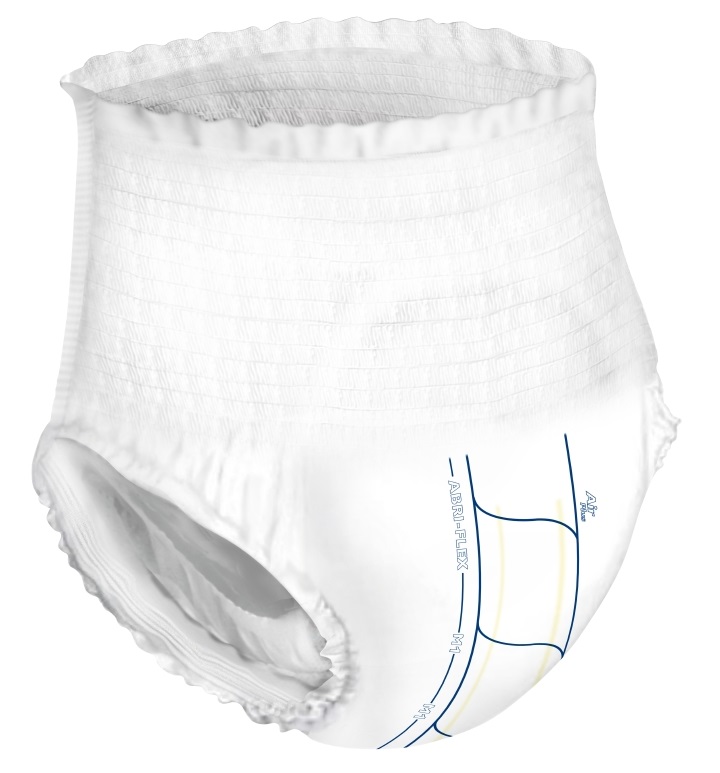 Stock Code:
PANAFM
Pack Size
6x14
Product Information
Abri-Flex is Abena's full range of pull-up incontinence pads that can be worn like normal underwear.

Unlike other equivalent incontinence products, Abri-Flex has more elastic threads, which makes it hug the body and stay in place like normal underwear would.

The range also includes Abri-Flex Zero with a high cut and a full white back sheet and Abri-Flex Special unique elasticity in both leg and crotch area, providing an ultimate solution for users during intense physical activity.

Abri-Flex Pull-up Pad

Abena continually invests in the newest technology and in 2014, we installed a new machine that allows us to manufacture a new generation of Abri-Flex incontinence pants.

Features
- Unrivalled elastics
-Full breathability
- Soft and reliable leakage barriers
- Unique Top Dry system providing a dry surface
- Superabsorbent
- Soft, comfortable and noiseless
- Latex-free and non-chlorine bleached

Customers who bought this also were interested in..