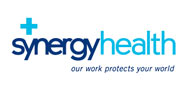 Synergy Health has over 40 years of experience in delivering cost effective solutions to the healthcare market. With a focus on improving patient outcomes, and helping healthcare professionals and institutions deliver excellence in service, their products are designed with healthcare professionals in mind.

Conti
® Wipes
The innovative bed bathing range from Synergy Health provides an effective alternative to a soap and water bath. Manufactured in the UK, Synergy Health's Conti® wipes are made using the highest quality materials, ensuring unparalleled quality and performance.
Conti® wipes can be used alongside the Clinisan™ range of skin cleansing foams and bodywashes, providing a complete patient cleansing system.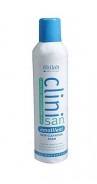 Clinisan™
Developed with personal cleansing in mind, the Clinisan™ range of foam helps to protect and condition the skin as well. All products are soap free and contain added emollients and moisturisers.
Proud to be associated with