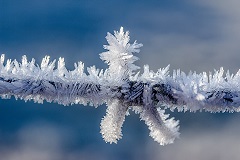 Get Set for Winter
Don't let the winter blues get you down. Prepare for the winter season by stocking up on the essentials.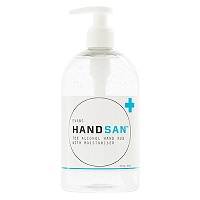 Don't give the gift of germs
It is essential to ensure proper hand sanatising to help prevent to the spread of bacteria and viruses.
Handsan+ is a quick acting and highly effective alcohol based hand sanitiser. It kills bacteria & enveloped viruses and rapidly evaporates from hands without leaving a residue or odour.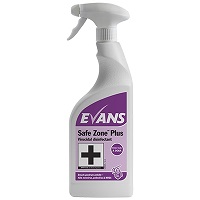 Prevent the spread of bugs
It's that time of year when germs spread quickly. Help prevent outbreaks of viruses by using Safezone Plus Disinfectant.
Kills bacteria & viruses in one application.
Kills Norovirus, Influenza, MRSA & C. diff. Passes EN 14476 & EN 1276
Provides a high level of disinfection to help prevent microbial transmission.
For use in hospitals, clinics, surgeries, nursing homes & long stay care facilities.
Ideal for disinfecting washable hard surfaces in patient contact areas, visitor rooms & public areas.
Highly recommended for use in schools, gymnasiums, sports & leisure centres.
Unperfumed, non-classified formulation.
Rock Salt
Don't slip up...Ideal for de-icing patios, paths and driveways, rock salt can help prevent falls.
Proud to be associated with